(Saturday Snapshot is brought to you by At Home With Books. Join us!)
A couple weekends ago Best Friend and I headed out to Concan, Texas for a family vacation. We went toobing, grilled everything, and both got a doozy of a sunburn. And one evening we all headed out to see the Frio Bat Flight.
Na, na, na, na, na, na, na, na, na, na, na, na, na, na, na, na, na, na, na, na, na, na, na, na, bat cave!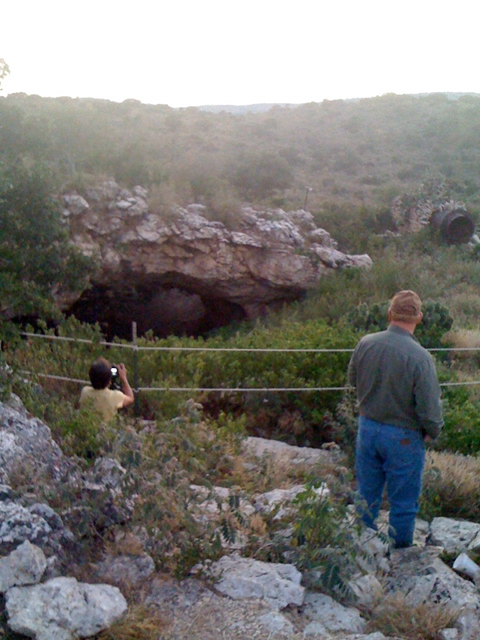 If you live just about anywhere in Texas, you've probably heard of the Congress Bridge bats in Austin. That colony has about 1.5 million; the Frio cave, in contrast, has 10 – 12 million.
At just about sunset, the entire colony flies out of the cave en masse. It takes about three hours for all of them to make it out.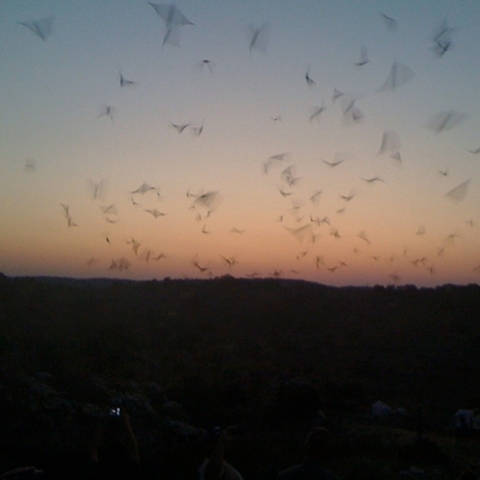 The thing I least expected was the lack of noise. You'd think 10 million or so bats swooping around would be noisy; but really all we could hear was the flap of soft wings and the occasional echolocation click.
It was fun to learn about the bats, and see them all take off. They're still kinda creepy, though.