(Saturday Snapshot is brought to you by At Home With Books. Join us!)
If you've never had the chance to spend time around a Pug, you're missing out. They're adorable, charming little balls of fur that live to make you laugh. They're also very fond of "cuddle puddles":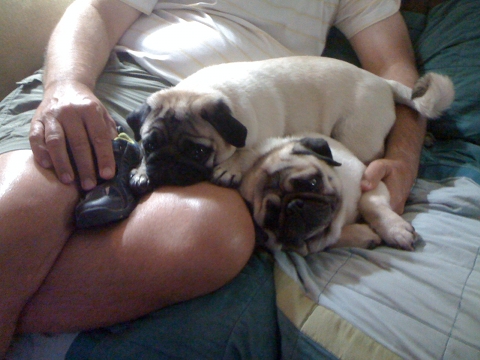 These two bundles of awesome belong to my Mother-in-Law; the one on top is Bug, and the one squished underneath her looking vaguely miserable is Sandy (the human torso belong to my Father-in-Law).
They're endlessly entertaining, and are the perfect dogs for families — if you can handle all the hair! 🙂