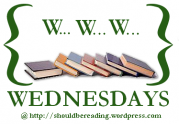 (WWW Wednesdays is a meme hosted by Should Be Reading.)
To play along just answer the following three questions:
What did you recently finish reading?
What are you currently reading?
What do you think you'll read next?
Recently finished
I finally — finally! — finished Paolini's Inheritance Cycle. I don't often review whole series, but you can check out my review of Eragon. The series was okay, but my overall assessment remains the same as when I read Eragon for the first time: "meh." I just never got fully into it.
Currently reading
After giving away my books for World Book Night last night, I stopped by my local bookstore to meet Jenny Lawson, otherwise known as The Bloggess. She read from her new book Let's Pretend This Never Happened. Jenny's sense of humor has been called blasphemous, but I think she's freaking hysterical, and I'm loving what I've read so far.
Coming up next
Hoping to dive into Alice Ozma's The Reading Promise: My Father and the Books We Shared. I'm going to see my dad this weekend, so it's a fitting time to start reading.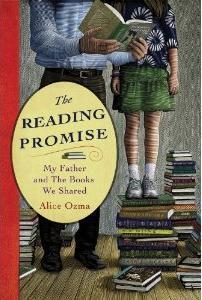 What are you reading this week?