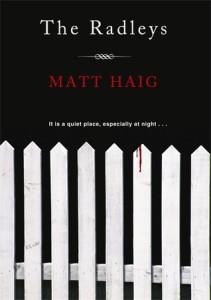 From the outside, 17 Orchard Lane looks the home of a normal family: mom, dad, two kids, sensible car and appropriate landscaping. Its inhabitants, the Radleys, are nice enough, though a bit abnormal; and they should be — they're vampires. Trouble is, two of them don't know it yet.
Parents Helen and Peter have spent the last 17 year abstaining from drinking blood and trying to blend in with humans, all in hopes that their kids will be able to lead normal lives. But their son Rowan is being bullied at school, and their daughter Clara is perpetually ill from her attempts to remain vegan.
Things begin to unravel quickly when Clara is forced to killer an attacker in self-defense. Rowan and Clara must come to terms with what they are, and the Radley family must fight to keep their secret.
A different kind of vampire novel
I picked up Matt Haig's novel with more than a dash of apprehension; the world is still pretty firmly in the grasp of a vampire/supernatural obsession, and at this point it's feeling a little overdone.
The Radleys does have its fair share of clichés: murder, gore, an underworld of vampire clubs and blood bars, and a small subset of England's law enforcement tasked with keeping the suckers' existence out of public knowledge.
But what's great about the novel is that the main characters' being vampires is not the entire focus — it's simply another challenge that the Radleys must face along with more normal ones like bullying, first loves, troubled marriages, and the lengths families will go to to protect each other.
Haig's book is a wonderful combination of supernatural lore and coming-of-age pressures. He tilts the vampire genre just a little, and the result is awesome. I wouldn't say that I fell in love with The Radleys, but I definitely enjoyed it, and would recommend it to teen and adult readers.
Haig continues the pattern he set with The Radleys in his most recent book, The Humans — a novel about an alien who comes to earth thinking very little of the human race, and slowly discovers he may have been misinformed.