Nothing lights a fire under me quite like a challenge. In 2017 I'm bringing back a couple favorites, as well as trying out something new. Let's do this!
Check out my reading challenges from previous years.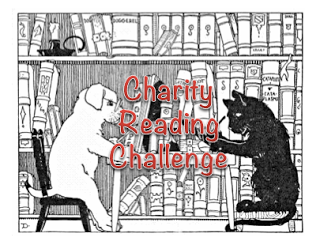 Challenge: Donate to charity for every book you read
Books read: 47 (as of 10/23/2017)
Total donated in 2017: $94
The Charity Reading Challenge is hosted by Becky's Book Reviews. Participants donate a certain amount of money per book they read to the charity of their choice.
In 2017 I'll be donating $2 per book to Camfed, which educates girls and women in sub-Saharan Africa.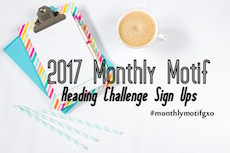 Challenge: Read one book from each category every month
Books read: 10/12
The Monthly Motif Challenge is hosted by Girlxoxo. This is my third year participating in this challenge, and I've loved it more every time.
January: Diversify Your Reading – Read a book with a character (or written by an author) of a race, religion, or sexual orientation other than your own. Love, InshAllah
February: Undercover Thriller – Read a book involving spies, detectives, private investigators, or a character in disguise. Crocodile on the Sandbank
March: Time Traveler – Read a book set in a different dimension, a book in which time travel is involved, or a dystopian or science fiction book where reality looks very different than what we're used to. The Martian
April: Award Winners – Read a book that has won a literary award, or a book written by an author who has been recognized in the bookish community. Akata Witch
May: Book to Movie – Read a book that has a movie based off of it. We Bought a Zoo
June: Destination Unknown – Read a book in which the character(s) take a trip, travel somewhere, go on a quest, or find themselves on a journey toward something. Amy & Roger's Epic Detour
July: Believe the Unbelievable – This month it's all about fantasy. Epic fantasy, urban fantasy, fairytales, magic, etc. A Little Princess
August: Seasons, Elements, & Weather – Read a book in which the season, the elements, or the weather plays a role in the story. Lives in Ruins
September: Games, Challenges, & Contests – Read a book that involves a game of some sort. Video games, war games, psychological mess-with-your-mind games, characters who participate in a contest, or a story in which the character takes on a challenge. Keturah and Lord Death
October: Creepy, Chilling, & Frightful – Cozy mystery ghost stories, paranormal hauntings, murder mysteries, weird and scary creatures — it's up to you! Pleating for Mercy
November: Last Chance – Read a book you've been meaning to get to all year but haven't yet.
December: Picking Favorites – Read a book by one of your favorite authors, or read a book that Girlxoxo has recommended this year.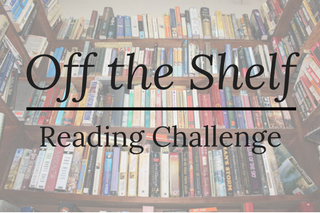 Challenge: Read the books that have been sitting on my shelf for too long
Books read: 2/9
As of November 2016, these are the only books on my shelves that I have not read. Some of them have been gathering dust for years. I want to give them some attention in 2017 — they deserve it.
A Vindication of the Rights of Woman
The Interestings
Capital Dames
Full Voice
Bohemian Gospel
The Convictions of John Delahunt
My Name is Lucy Barton