Another year, another set of challenges!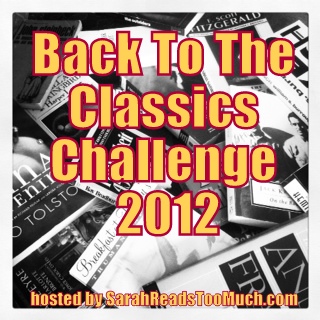 Challenge: Read a classic from each category
Books read: 7/9
Any 19th century classic – Agnes Grey (pub. 1847)
Any 20th century classic – Their Eyes Were Watching God (pub. 1937)
Re-read a classic of your choice – Jane Eyre (pub. 1847)
Any classic play – The Taming of the Shrew (pub. 1590/1591)
Classic mystery/horror/crime fiction – Murder on the Orient Express (pub. 1934)
Classic romance – The Scarlet Pimpernel (play pub. 1904, novel pub. 1905)
Read a classic that has been translated from its original language into your language – The Count of Monte Cristo (read after challenge ended)
Classic award winner (the book must have won a literary award) – From the Mixed-Up Files… (pub. 1967)
Read a classic set in a country you'll likely never visit (fictional countries count) – The Phantom Tollbooth (read after challenge ended)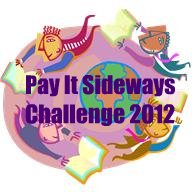 Challenge: Read books recommended by your favorite bloggers
Books read: 9/12
Choose one book from your favorite bloggers' recommended reads in 2011 that you will read and review in 2012. You needn't gather them from "best of" posts, but could also simply read through the blog archives of your favorite book pals on the interwebs and select from those.
Post your list of books and blogs whenever you decide to take on this challenge.
Then, when you review each book, link to the blog that inspired you to read it, and provide a brief note praising the merits of that particular blog/blogger.
I'm going with the Explorer level: "Read six books you wouldn't ordinarily try (based on genre or style or length or whatever standard you set yourself) and six you would, based on recommendations from other bloggers."
Book title links go to my reviews; blog title links go to those bloggers' reviews.
Books I'm so into
We'll see how these go