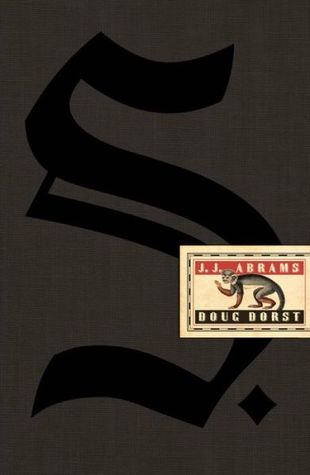 Everything about V.M. Straka — even his true identity — is a mystery. His final novel, The Ship of Theseus, is filled with indecipherable codes and clues to the author's identity and his actions of revolution against dictatorial governments.
Disgraced graduate student Eric has read Straka's novel multiple times since age 15, and still feels no closer to solving the book's true mystery. When college senior Jennifer discovers his battered copy and leaves notes in the margins that question his discoveries, a new story begins and an incredible adventure is set into motion.
Eric and Jen are dedicated to uncovering the truth, but there is a powerful force willing to do anything to keep that truth hidden. Will the truth be brought to light, or will Eric and Jen become just two more people who disappeared while searching for V.M. Straka?
An incredible book experience
I knew from the moment I opened this book that it would be an incredible experience.
First you break the seal of the black box in which the book is contained. It's got a 1980s library book feel about it, complete with ISBN sticker.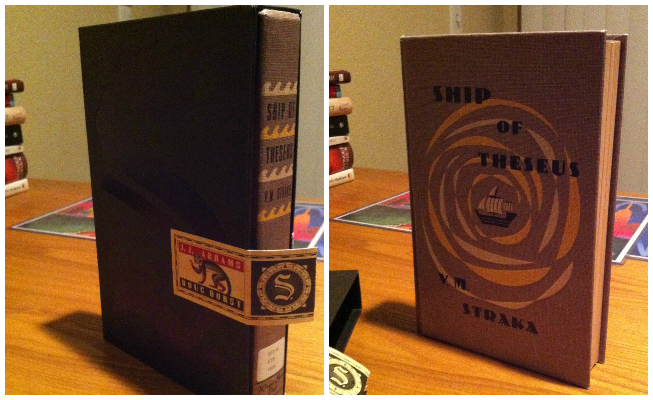 But what really got me excited was the inside. There's stuff tucked in the pages! Photos, newspaper clippings, postcards, letters, napkins with scrawled maps…it's almost magical.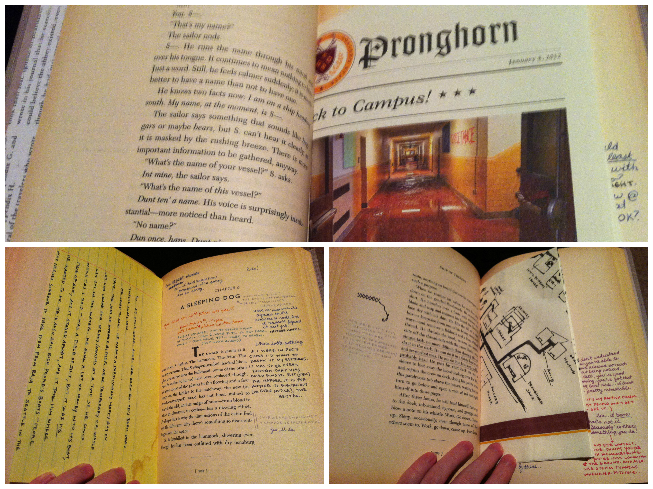 Authors J.J. Abrams (yea, that one) and Doug Dorst have managed to make the reading experience even more tactile, and looking at all the inserts I knew I had to read this book right. now.
Two novels in one
S is composed of two separate stories: the novel written by Straka and the notes written in the book by Eric and Jen. Their notes are layered as well. Text in pencil denotes Eric's original notes from high school, and black/blue, orange/green, and purple/red indicate subsequent read-throughs.
The result is a multi-layered book in which you're simultaneously following at least two stories at multiple points in time, and it's fabulous.
I can't give too many details — that would ruin the fun! — but I can say that Straka's novel is very much what you'd expect from a pre- and post- WWII European revolutionary, and that Eric and Jen's story is tense and enthralling.
A complex mystery
Eric and Jen's quest quickly becomes the reader's thanks to some devilishly clever ciphers left in the book's footnotes by its translator. It's fun watching them puzzle out the clues and eventually solve the ciphers, which in turn give them more clues to the identity of V.M. Straka.
There's different ways to read S, but my chosen method was to read a chapter of Ship of Theseus and then jump back and read Eric and Jen's notes. No matter how you tackle it, though, I get the feeling it's a book in which you find new stuff every time you read through again.
The book has gotten something of a cult following, with sites like Reddit's /r/whoisstraka and SFiles22 operating as gathering points for those interested in unraveling the mystery.
Unbelievably cool
S is beautifully crafted — not just the stories, but the physical book as well. The entire reading experience was incredibly fun, and I can't wait to read through again and see what great stuff I missed!
Have you read this book yet? If not, go get a copy now!