(Saturday Snapshot is brought to you by At Home With Books. Join us!)
Best Friend and I are at the age where we get a lot of invitations to weddings and baby showers. Every invitation I've received is lovely, but the most recent one really takes the cake (ha!) when it comes to uniqueness and nerdiness.
First up, unique colors and "packaging":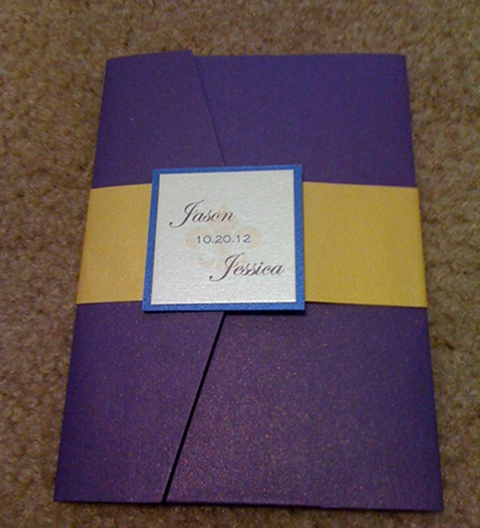 Then it opens to reveal the invitation and extra inserts: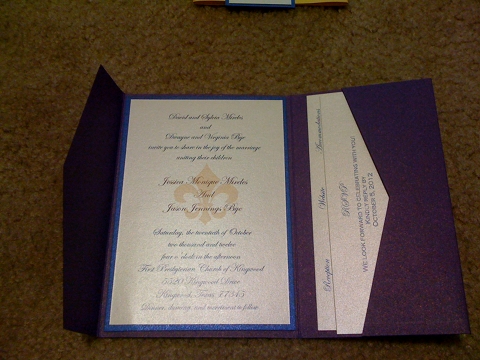 And then the nerdiness: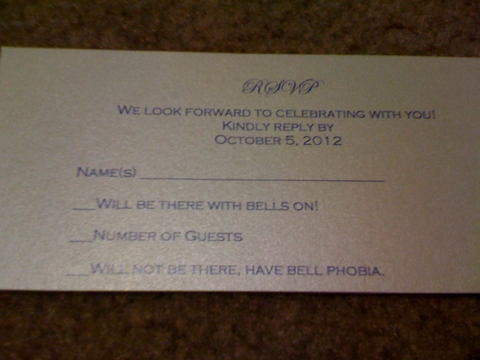 The RSVP options read: Will be there with bells on! and Will not be there, have bell phobia.
And possibly my favorite: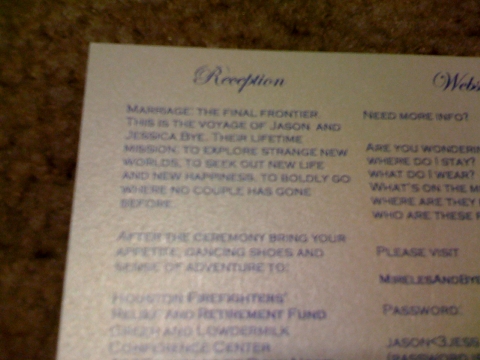 Marriage: the final frontier. This is the voyage of Jason and Jessica Bye. Their lifetime mission: to explore strange new worlds, to seek out new life and new happiness, to boldly go where no couple has gone before.
Definitely the most creative and personalized invitation I've ever seen.