(Saturday Snapshot is brought to you by At Home With Books. Join us!)
This week's picture depicts absolute deliciousness and brings back happy memories.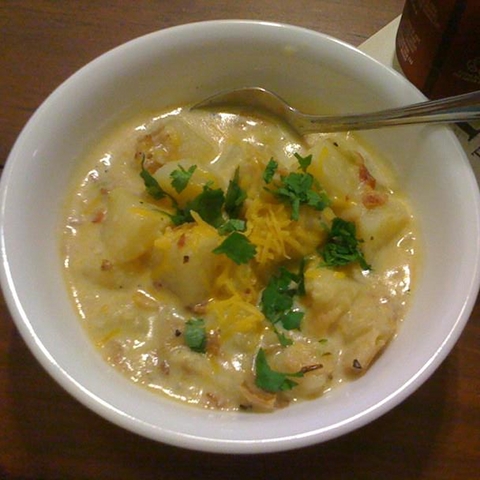 Fantastic, right? It tasted even better than it looked. I've always loved a good, hearty soup. It's filling, nutritious, and warms you right up on cold days.
But I especially love this soup because I enjoyed it with my Best Friend. We've both been really busy lately, and haven't sat down to eat dinner together in over a month. I also haven't "cooked" anything but microwave dinners lately.
Looking at this photo reminds me of the night I made this soup, when Best Friend and I sat down to eat it while watching "Dr. Who" (which we're now obsessed with, by the way). I'm glad that summer's here and he's done with school for awhile; I miss hanging out with him. And I miss potato soup, too.